How we have helped COVID-19 pandemic control in Denmark?
2021 is already the second year after the outbreak of the COVID-19 pandemic. The products of Tianlong have already been used in many countries to help control the world epidemic. We have set up collaboration with a PCR reagent manufacturer in Denmark in the year 2019 and the outbreak of the pandemic has made our cooperation of great importance in the prevention and controlling of the local pandemic in Denmark.
Local TV in Denmark has reported our distributor for their contribution in preventing COVID-19
PentaBase is a PCR reagent manufacturer founded and managed by researchers in Denmark and it is also one of the distributors of Tianlong in Denmark. Tianlong has provided all front-end products for them including nucleic acid extractors, extraction reagents, PCR machines. With all the products , PentaBase can have a complete solution for the COVID-19 test in Denmark.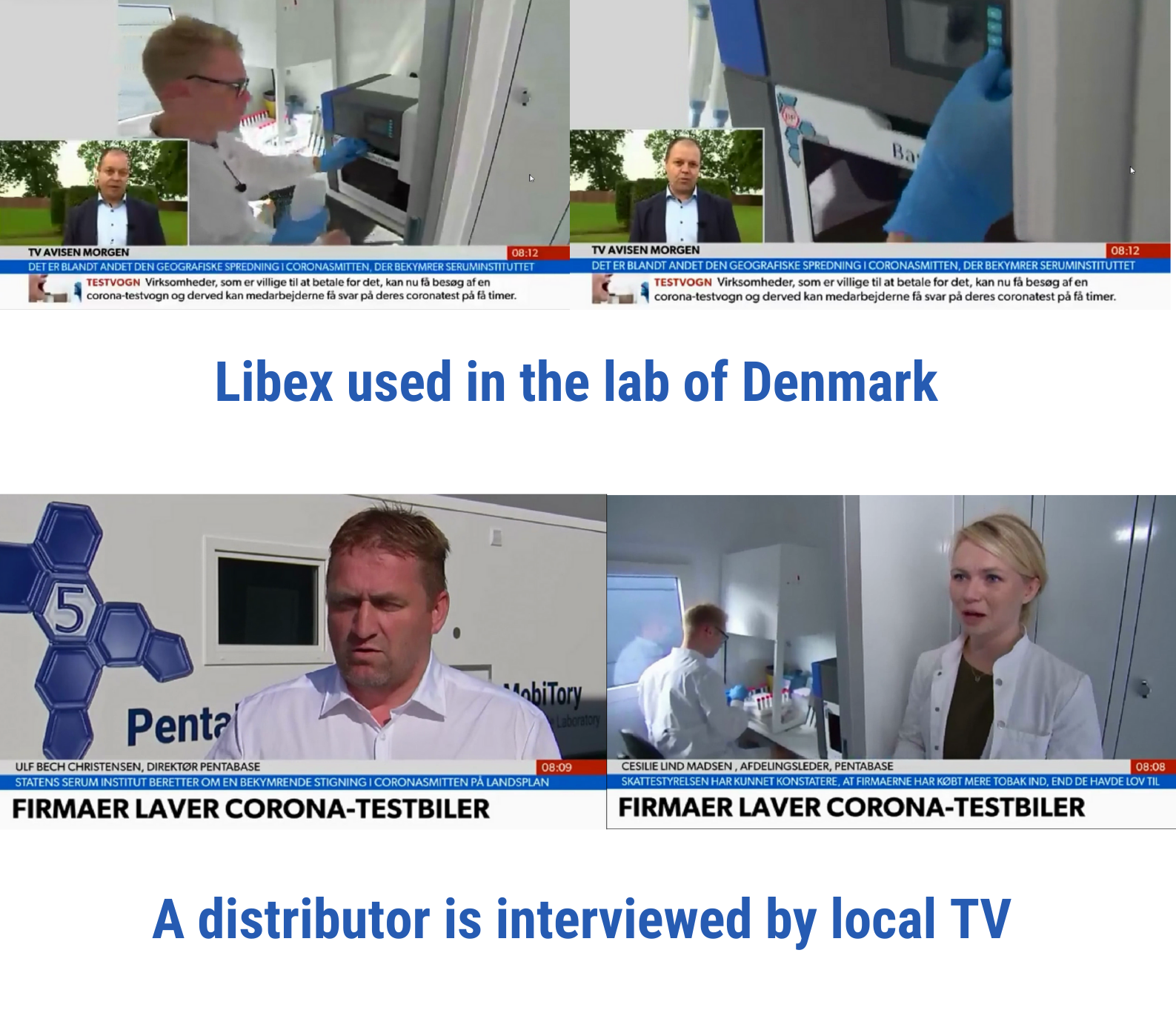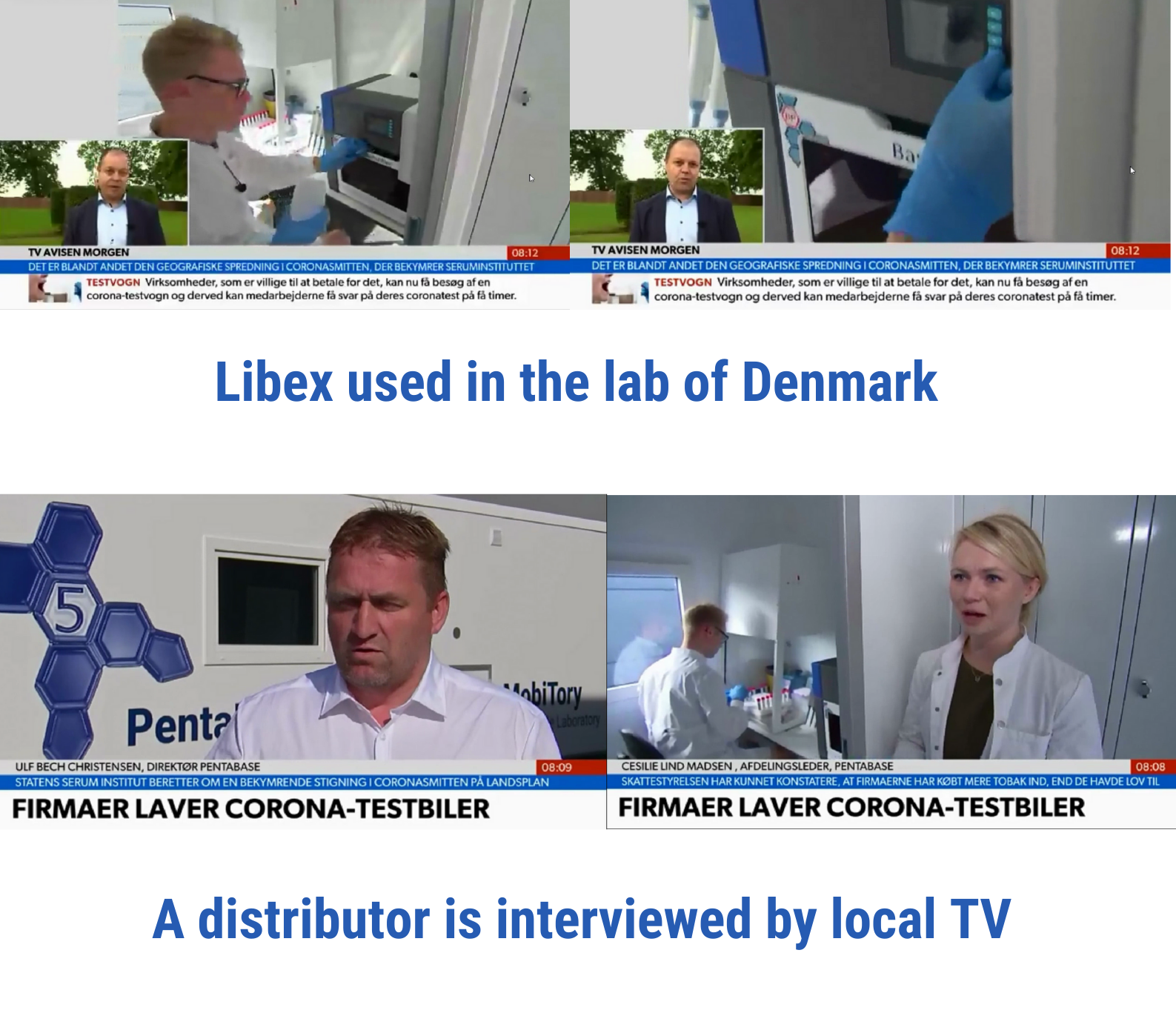 Since the outbreak of the epidemic in Denmark, Tianlong's 250 sets of equipment have been sent there, which have greatly helped the prevention and control of the local epidemic. The local television in Denmark has reported the important role of PentaBase (Tianlong's distributor) in the control of the local epidemic and PentaBase has been interviewed by local TV. From the picture of the TV interview, we can see Tianlong's nucleic acid extractor Libex—one of Tianlong's best selling products is used in the lab of Denmark.
Tianlong's products have reliable quality
The reason why they choose Tianlong is because of the reliable quality of our products and the continuous cooperation relies on mutual trust. As one of the innovative leaders in genetic testing and molecular diagnosis in China, we are providing a range of products including nucleic acid extractor, real-time PCR system, large automated nucleic acid workstation, and over 100 kinds of reagents for gene testing and molecular diagnosis.
Tianlong will continuously make our contribution to world epidemic control and our products can surely be a great helper for the healthcare system.
An introduction to our distributor
PentaBase is an ISO-certified, real-time PCR focused company founded and managed by researchers in Denmark. They specialize in the manufacturing of real-time PCR probes for IVD companies and the development of in vitro diagnostic assays for real-time PCR with a focus on the detection of somatic mutations in cancer. For more than 10 years, PentaBase has created products for researchers and medical professionals exploring new treatments and helping patients worldwide.