Tianlong Nabs CE Mark for A Range Of Devices And Kits
02-08-2021
A range of Tianlong's devices and kits Nab CE Mark on July 3, 2021. The approved products range from medical instruments to testing reagents. From July on, more and more products can be shipped to countries accepting the CE mark and the newest approved product list is as below.
The approved devices are listed as below:
-Automatic Sample Processing System-Genemix48
-Real-time PCR System-Gentier mini
-Biolum Portable ATP Hygiene Monitoring System
-Sample Collection Set
The approved reagents are of 12 kinds, which are used in detecting different virus. They are UU, NG, HSV II, CA6CA10, EU71CA16EU, EU, EB, GBS, SMN1, HLAB27, RV15, RV12(Pre-filled).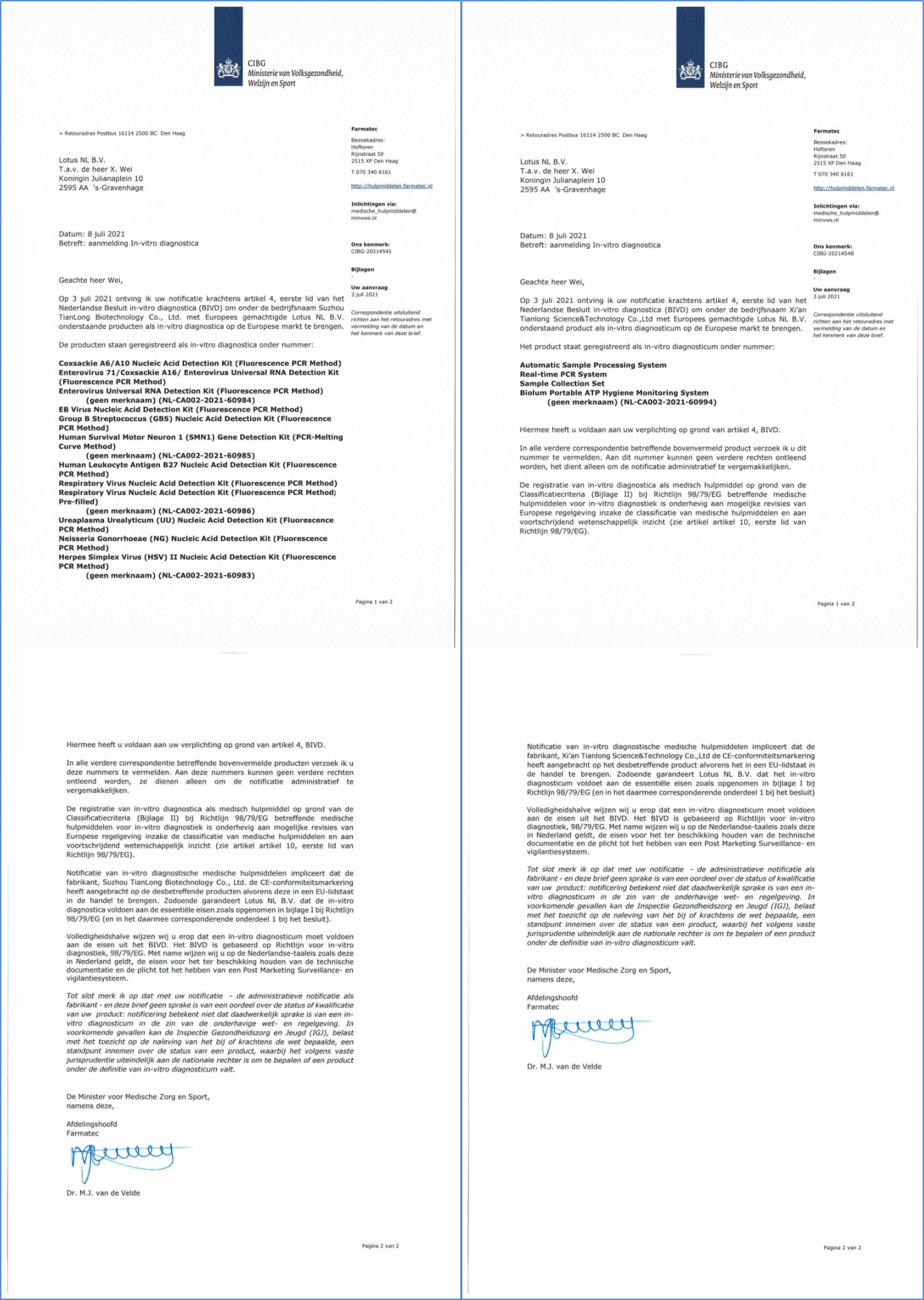 Besides CE mark, Tianlong's products have also received certifications from FDA (US), KFDA (Korea), MHRK(UK), as well as IPAK (Indonesia), UkrSEPRO (Ukraine), and INVIMA (Colombia), etc., and have been widely applied in over 70 countries and regions around the world.