P277H - Rotavirus Genotype A/B/C Nucleic Acid Detection Kit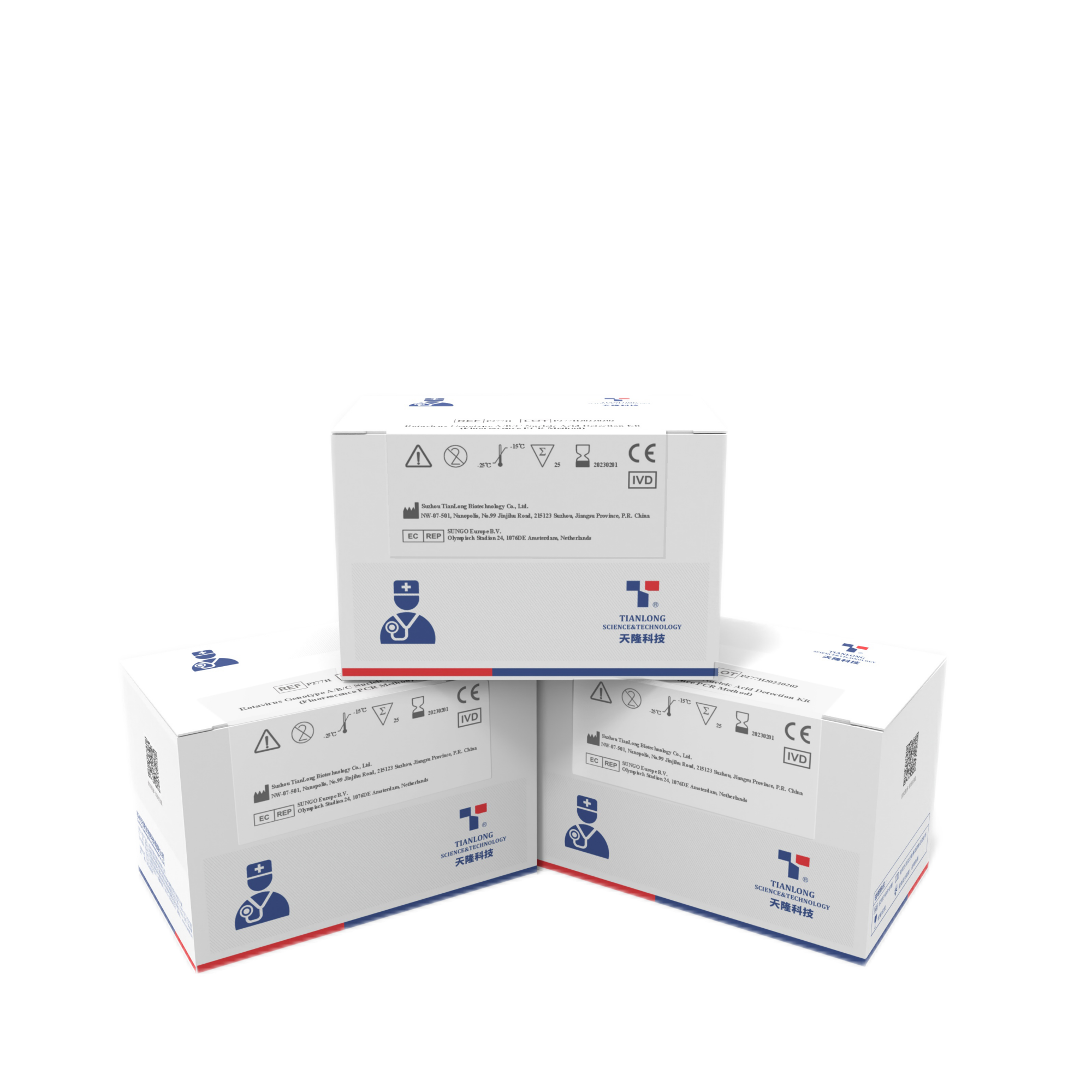 P277H - Rotavirus Genotype A/B/C Nucleic Acid Detection Kit
Tian Long

China

1-2 weeks

500000 Test/M
Intended use:

The TianLong Rotavirus Genotype A/B/C Nucleic Acid Detection Kit is intended for the qualitative detection of Rotavirus Genotype A/B/C nucleic acid by Real-time reverse transcription Polymerase Chain Reaction (Real-time RT-PCR) method.
The test is designed to detect RNA from Rotavirus in specimens such as rectal swabs or stool samples collected from individual personnel based on clinical and/or epidemiological criteria.
Results from the test are for the identification of Rotavirus RNA existence in samples tested. The Rotavirus RNA is mostly often detectable in nasal, nasopharyngeal, and oropharyngeal swab samples collected during the acute phase of infection.
Product Order Info.:
| | |
| --- | --- |
| Product Name | Rotavirus Genotype A/B/C Nucleic Acid Detection Kit |
| Cat.No | P277H |
| Specification | 25T /Kit |
| Specimen | rectal swabs or stool samples |
| Target pathogene | Rotavirus RNA |
| Storage & Validity | All reagents should be stored at -20℃±5 ℃. The validity period of the reagents is 12 months. |
| Applicable Equipment | Real-time PCR thermal cyclers have appropriate fluorescence reading channels for FAM, HEX/VIC, ROX/Texas Red, Cy5 channels such as Applied Biosystems™ 7500 Real-Time PCR Systems and Tianlong Gentier Real-time PCR Systems. |
1.1 Sample throughout difference: Gentier96 can process maximum 96 samples per run, Gentier48 can process maximum 48 samples per run; 1.2 Fluorescence channel difference: Gentier96 E/R has 6/4 fluorescence channels separately, Gentier48 E/R has 4/2 fluorescence channels; 1.3 Light source location difference : The light source of Gentier96 is on the top, which requir
...more